TWILIGHT ZONE PINBALL
$8000.00

WELCOME TO THE ZONE
Here we have nicely restored TWILIGHT ZONE Pinball.
This game has been restored inside and out and plays better than the day it was new.
This is not a HEP or a Treasure Cove special. Just a nicely restored
TZ that looks and plays great. Both playfields were clear coated and polished
to a high gloss. Bottom side sanded and all coil sleeves and wrappers changed.
Flippers rebuilt and new flipper bats installed.
Restored cabinet with new Next Gen Cabinet Decals (Bay Area Amusements)
New side rails
New Legs , levelers, bolts and Pin Cab protectors
Playfield clearcoated and high gloss polished
New NOS WMS Playfield plastic set
New slot kickout weldment
Clock rebuilt with new housing, clock hands, front lens and Rottendog board.
Slot and Clock target are new reinforced targets.
Cliffy mini playfield protector
Led Lighting in backbox.
Manual , locks keys and coin box included
NO MODS !!!! (Not even a marble in the gumball machine)
Any Questions, please call/text Keith at 314-540-3782 or E-Mail me at: pinhead@lotsapins.com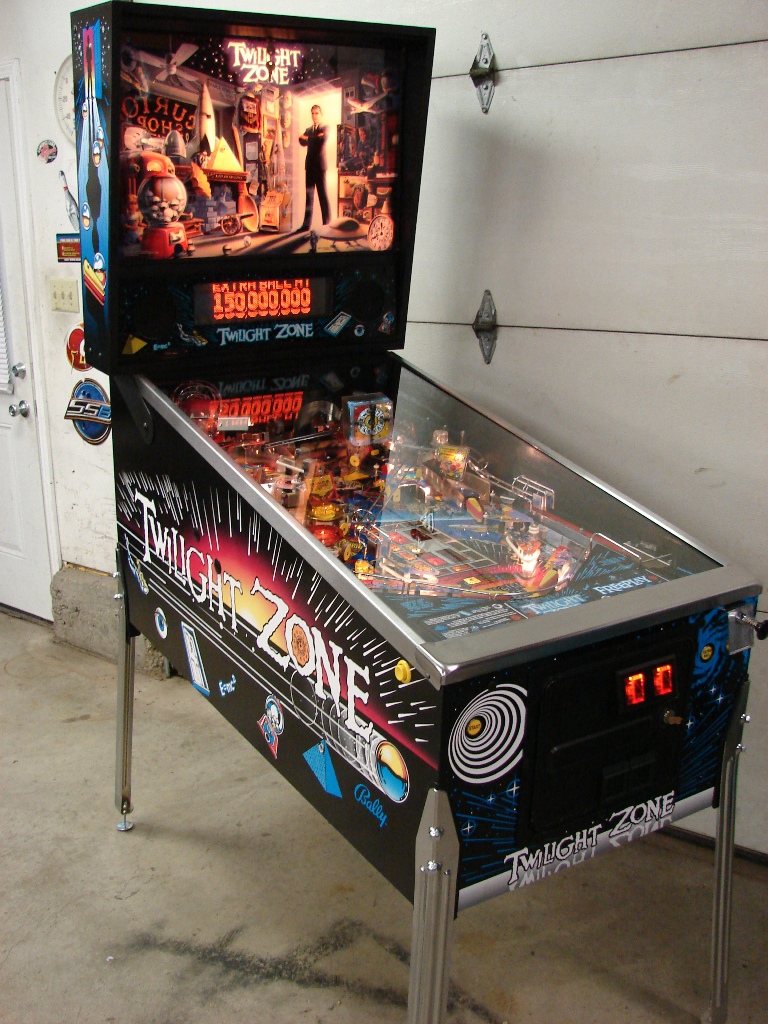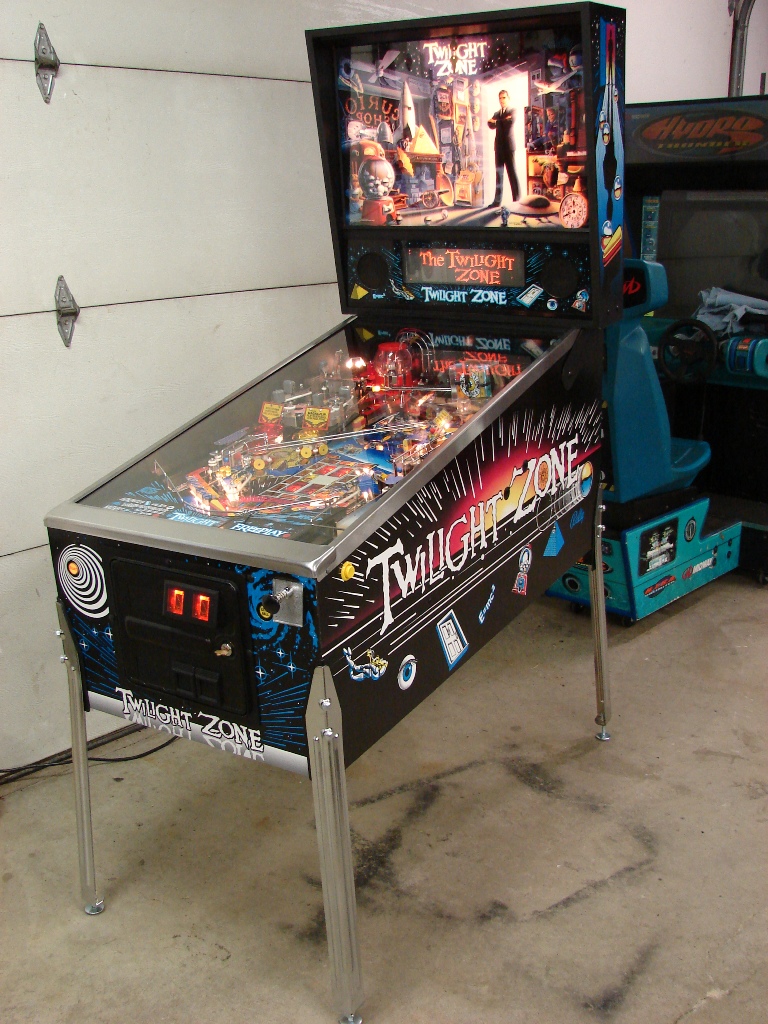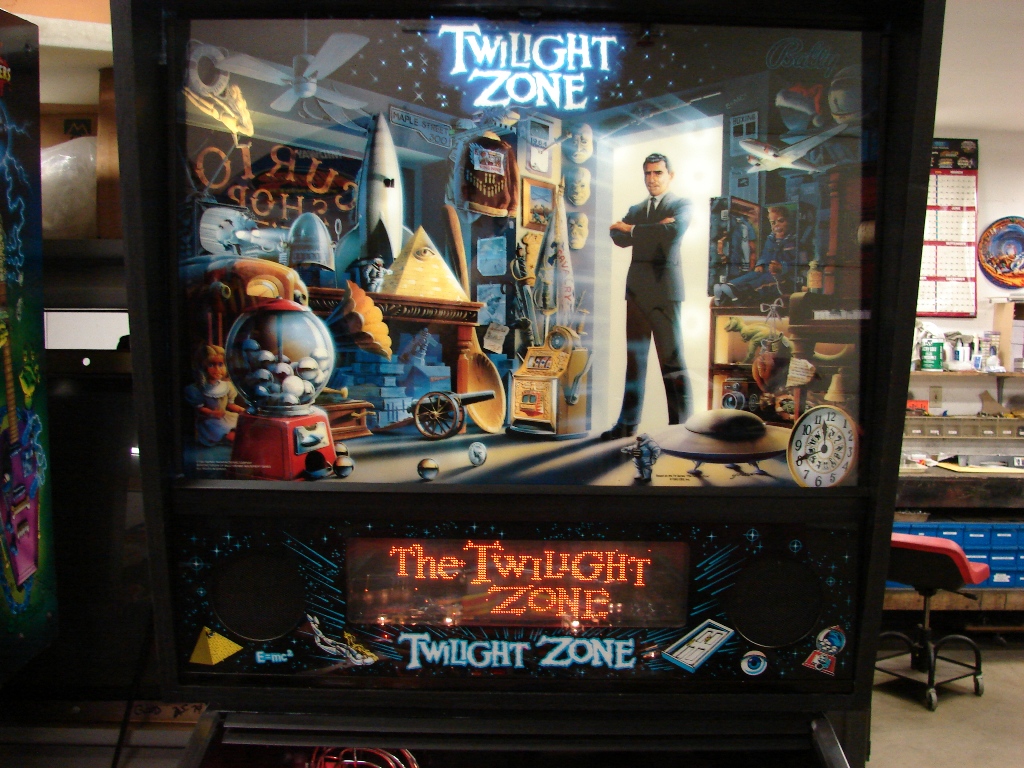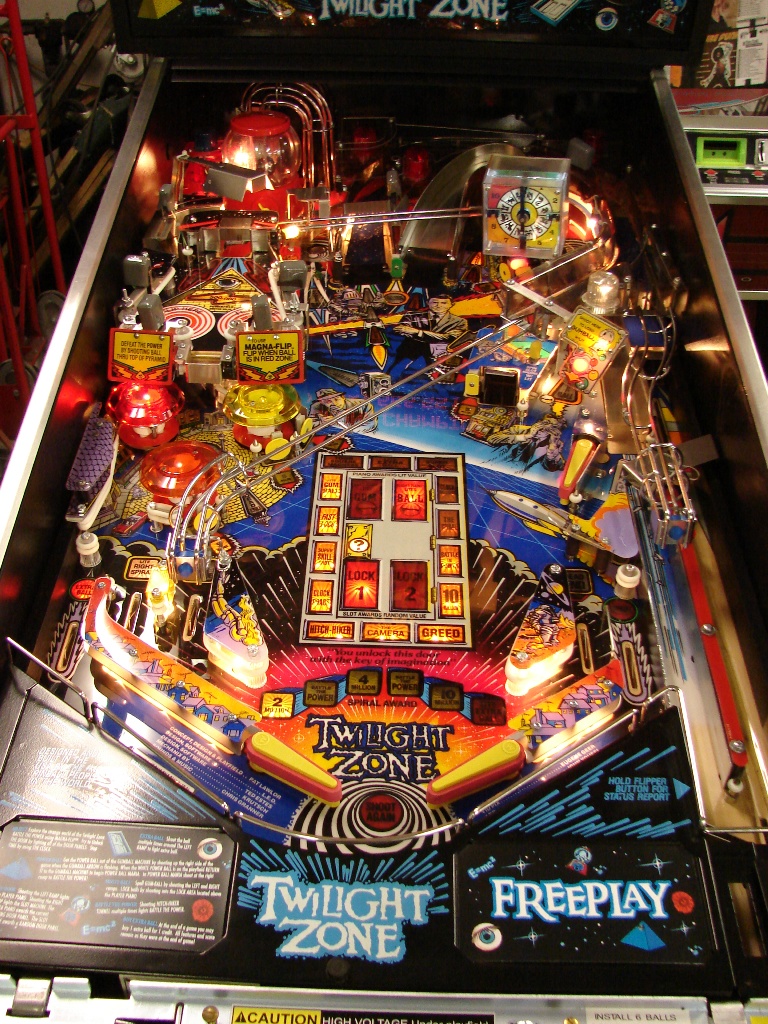 Click on pics for a larger view
Game can be picked up here at my home in Arnold Missouri, (near St. Louis). Local delivery available for $75 within 50 Miles. Shipping costs are not included I usually go with a company like North American Van Lines. They pick the game up from me, blanket wrap it and deliver it directly to your place. Their phone number is 800-959-8880 . Call them for a shipping quote. Costs usually run $300-$400 depending on your location.