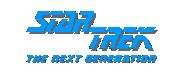 Star Trek the Next Generation Wide body pinball by Williams.
Just shopped out and polished to a great shine!! The playfield is immaculate.
The cabinet is excellent also. See pics!!!!
This is one of the most sought after pinball machines ,and this one is in fantastic shape.
Completely working and ready to enjoy. Plays perfectly !!!
Comes with owners manual.
Any Questions, please E-Mail me or call 314-540-3782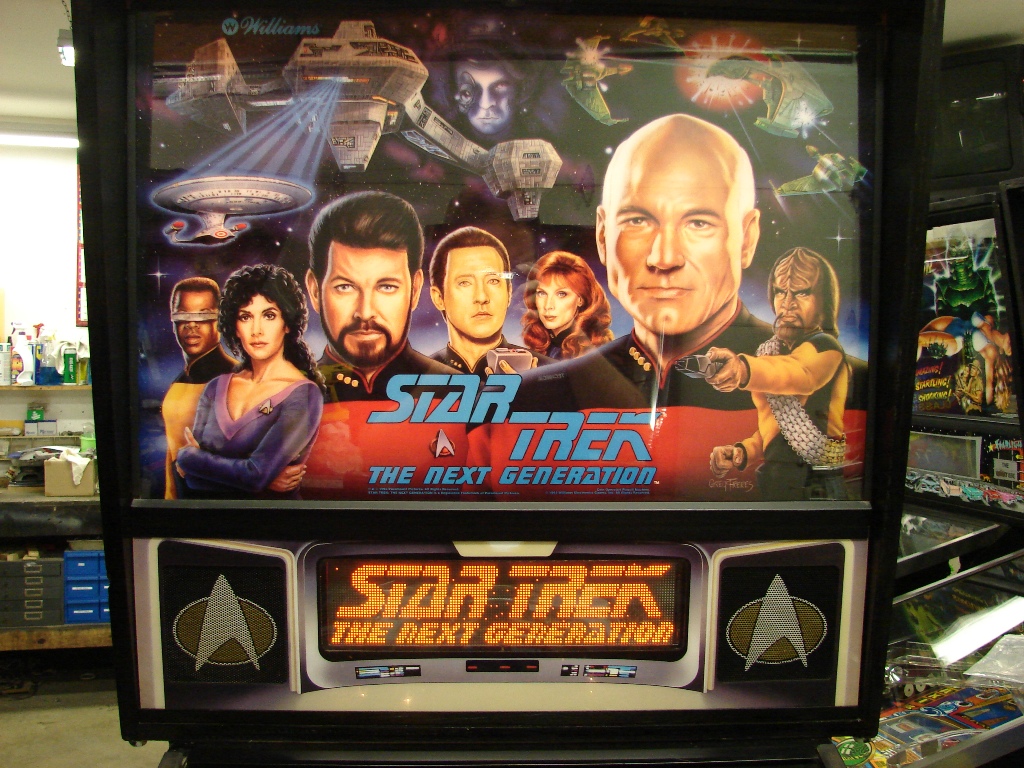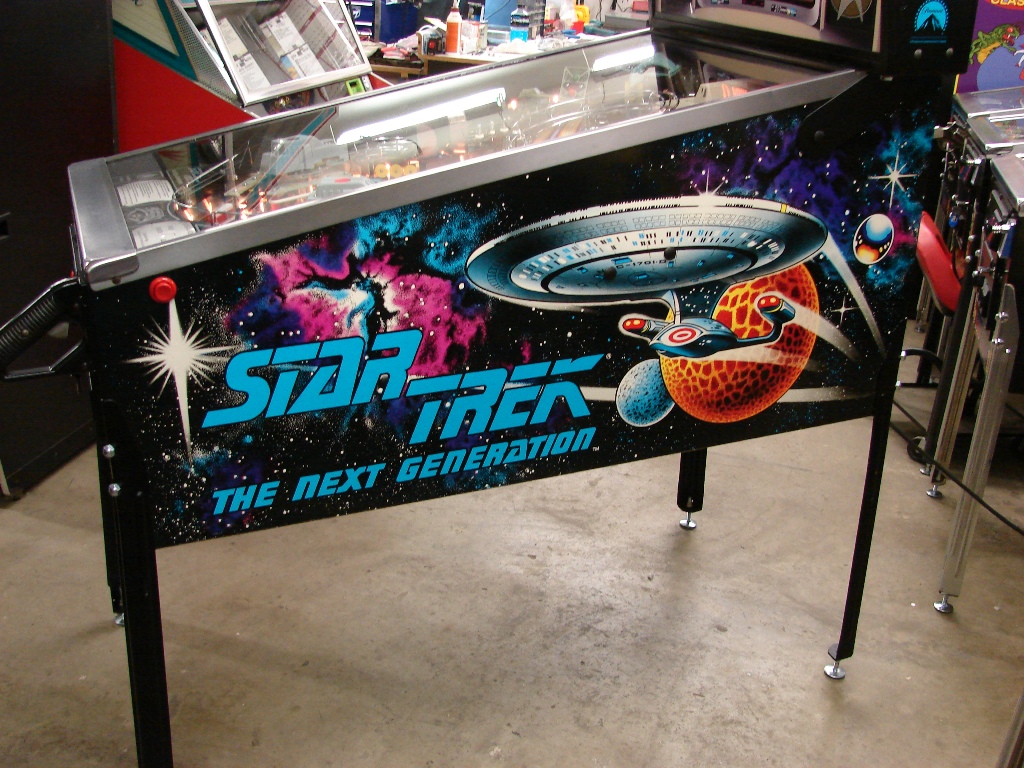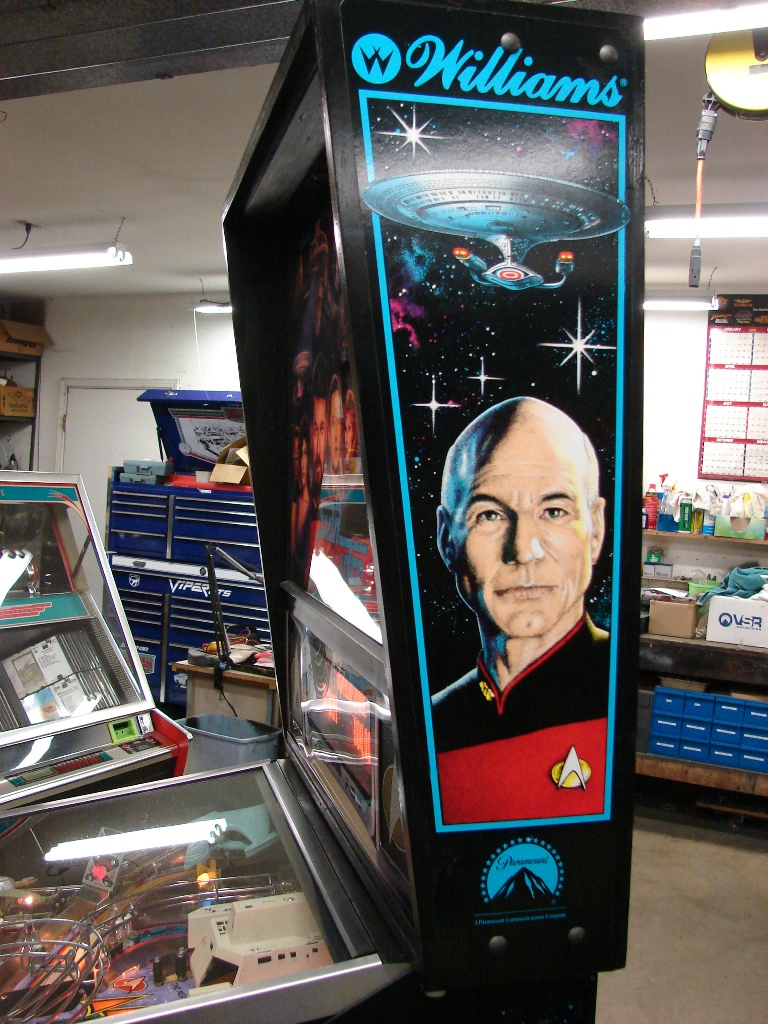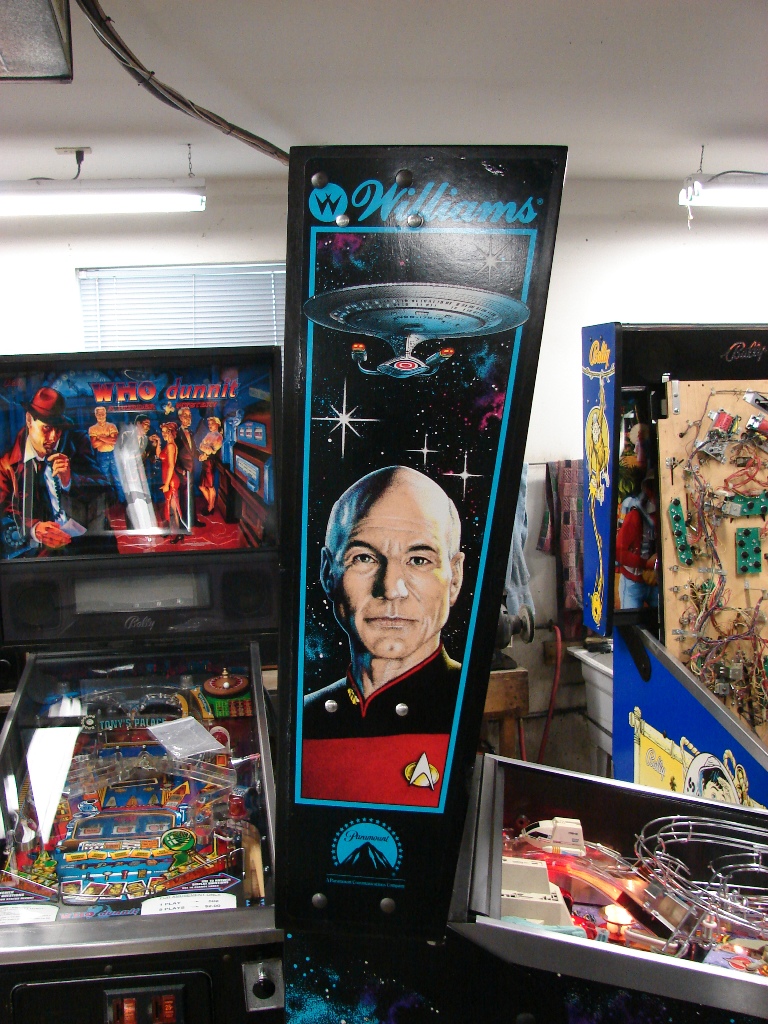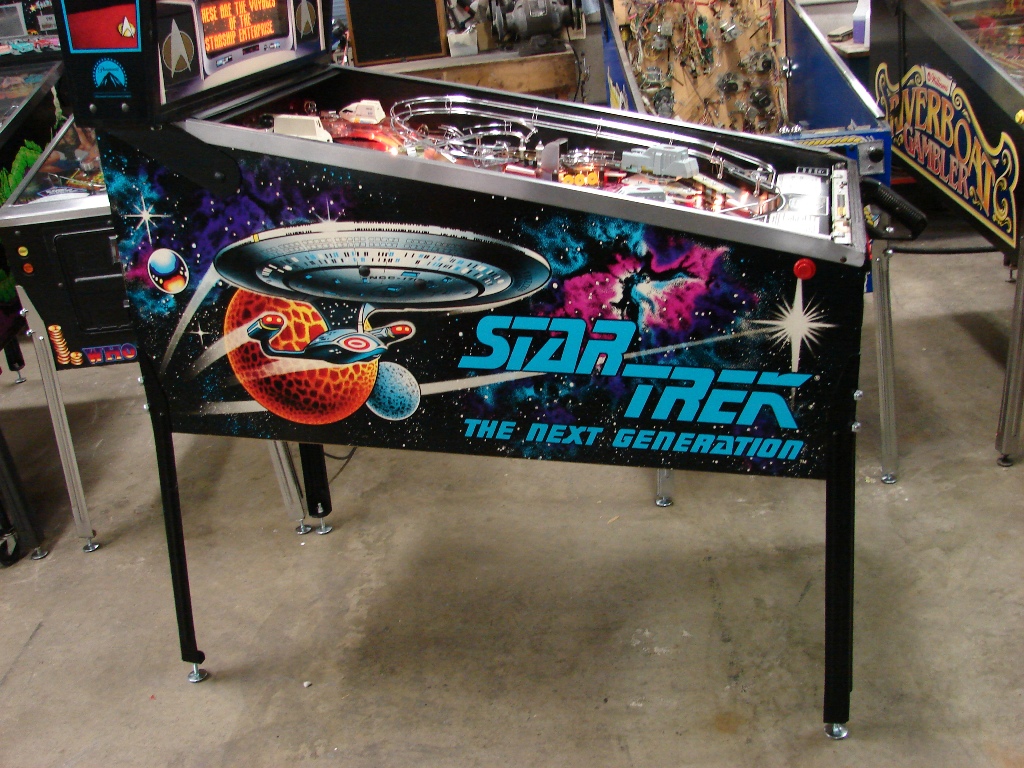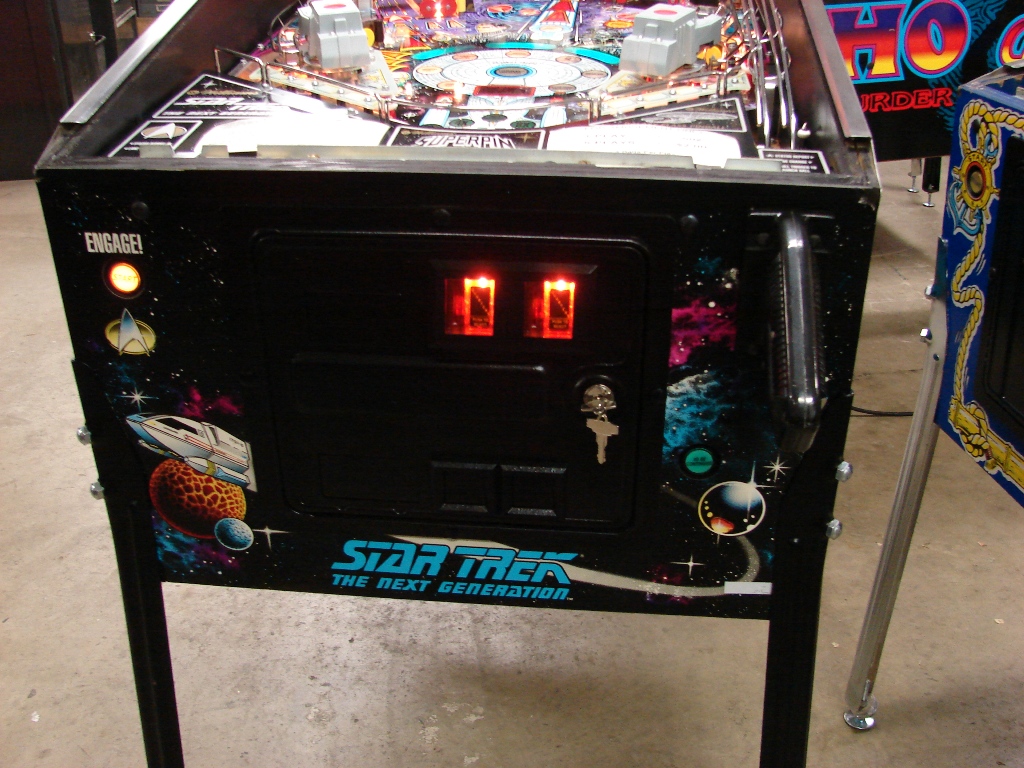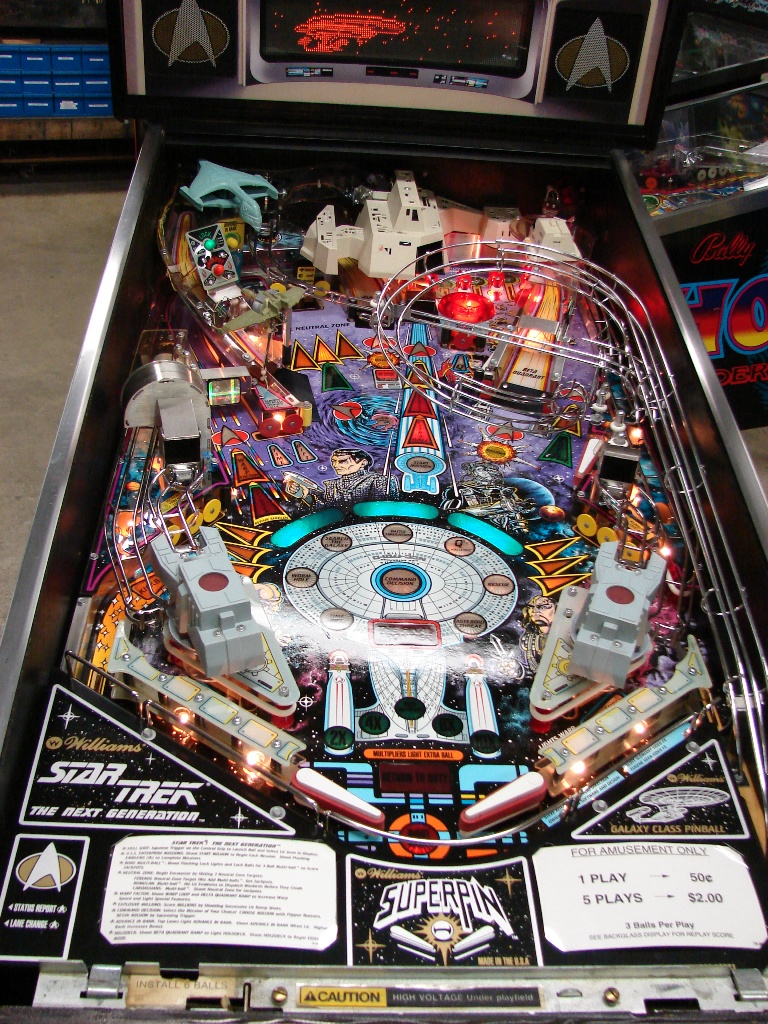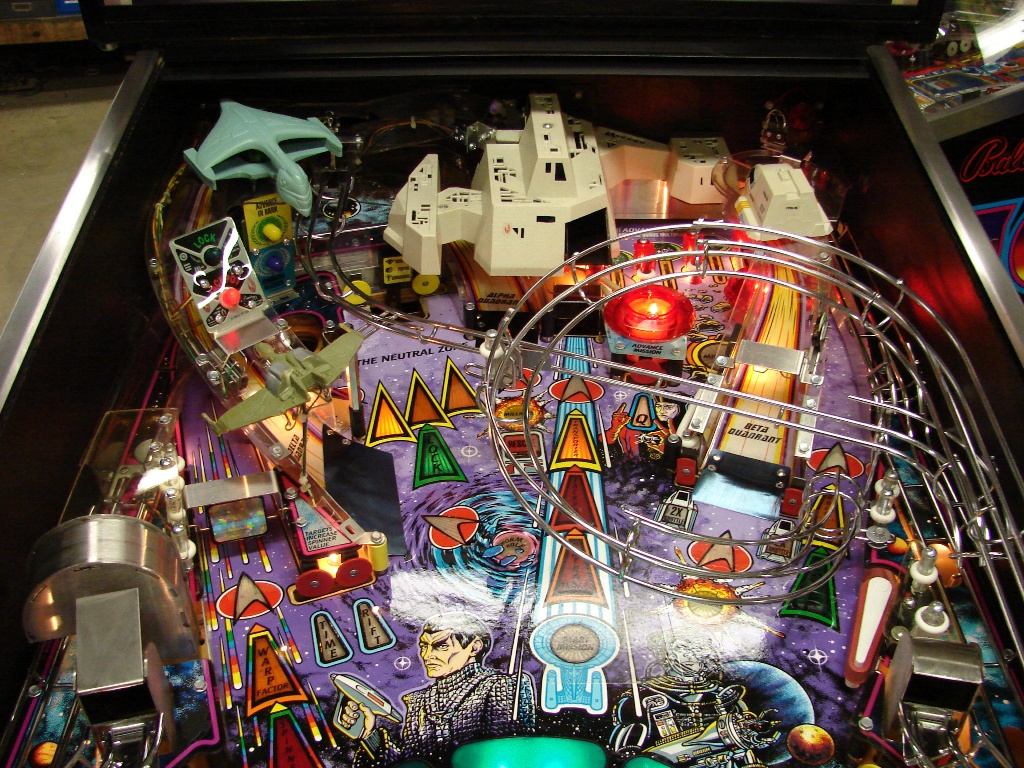 Click here to see what else I have for sale.

Game can be picked up here at my home in Arnold Missouri, (near St. Louis). Local delivery available for $75 within 50 Miles. Shipping costs are not included I usually go with a company like North American Van Lines. They pick the game up from me, blanket wrap it and deliver it directly to your place. Their phone number is 800-959-8880 . Call them for a shipping quote. Costs usually run
$350-$450 depending on your location.