SOLD Rock-Ola 9000X SOLD
Digital 100 CD Jukebox
Look for the BUY IT NOW bonus !!!!
Works perfectly and sounds great !!!!
Comes with Rock-Ola remote and sensor.
This is Rock-Ola's last CD jukebox and is very
hard to find. Comes with manual and keys!!!
Come with 100 CD's loaded.
Will accept coins or bills, but is currently
set on Freeplay. For more info, give me a call.
314-540-3782 Keith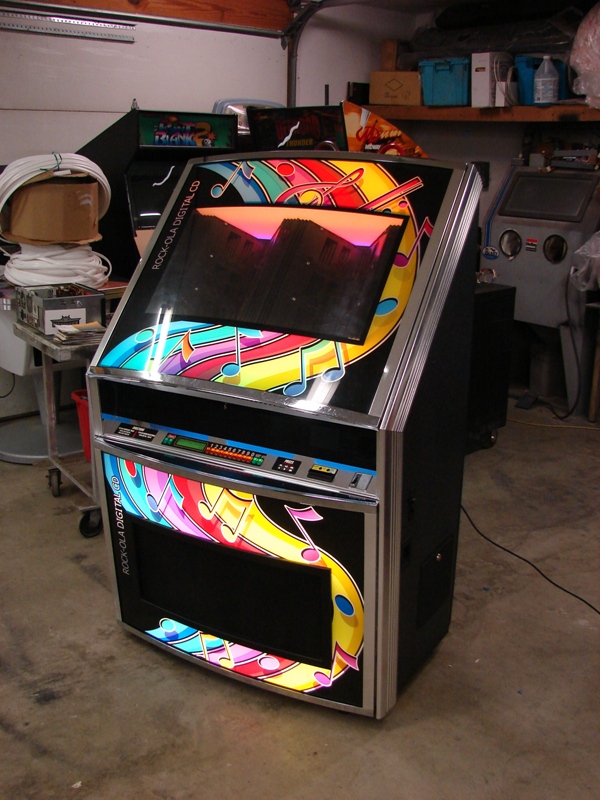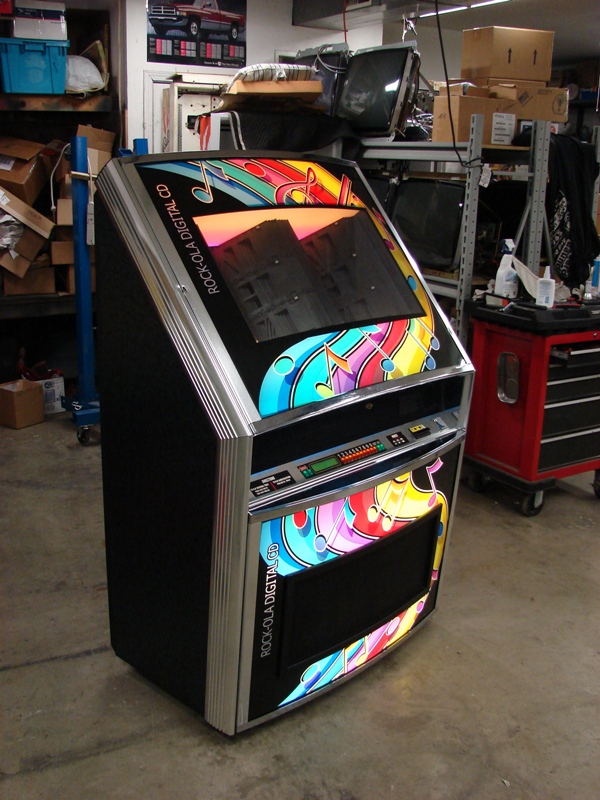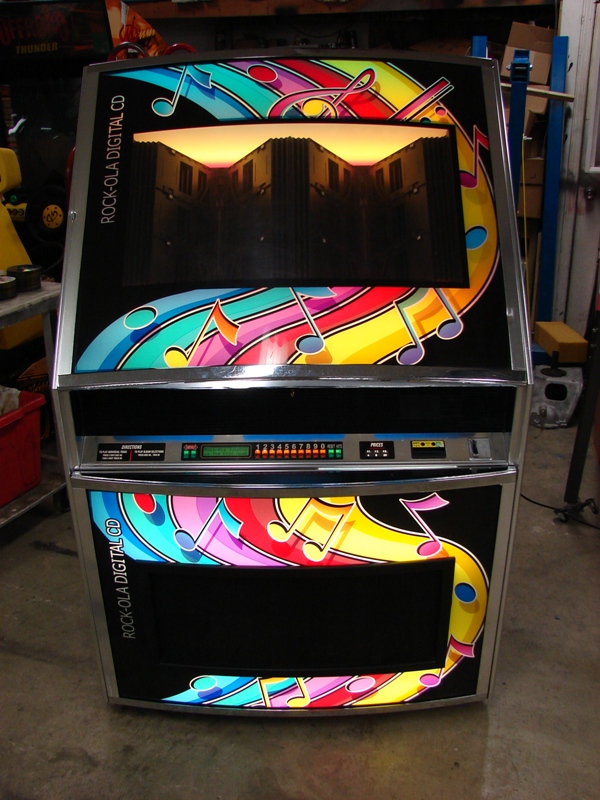 Now Loaded with 100 CD's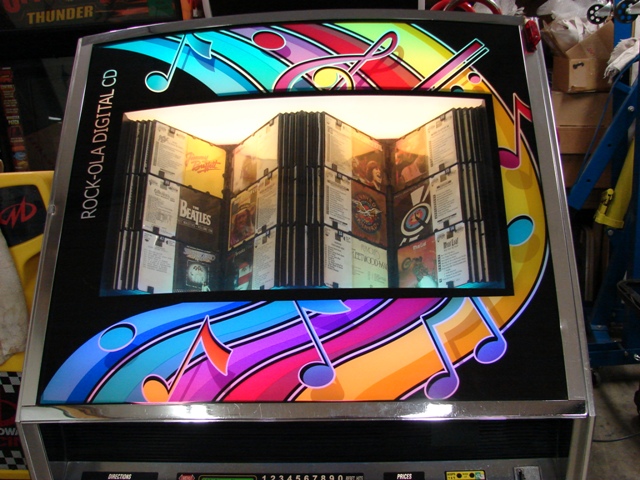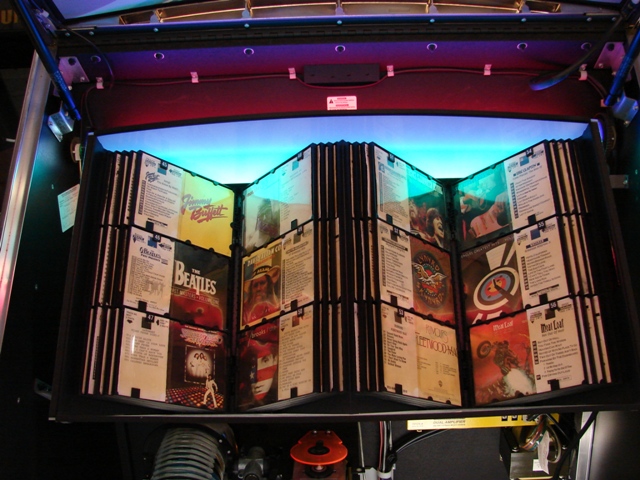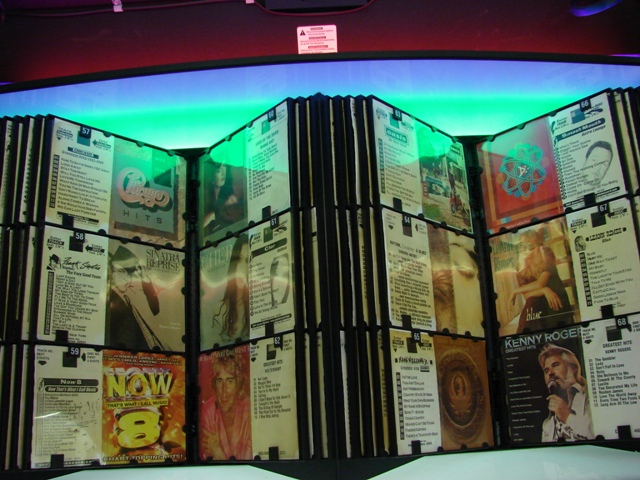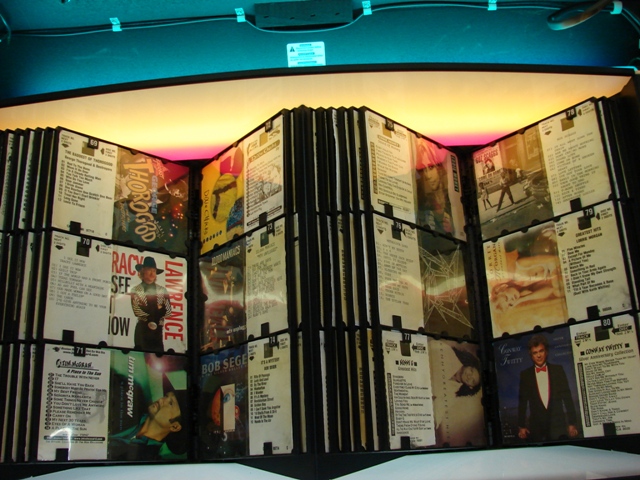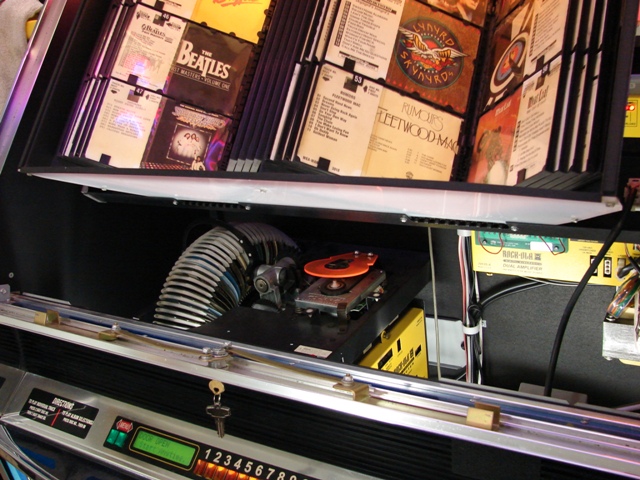 This pic below shows a dent/hole in the trim.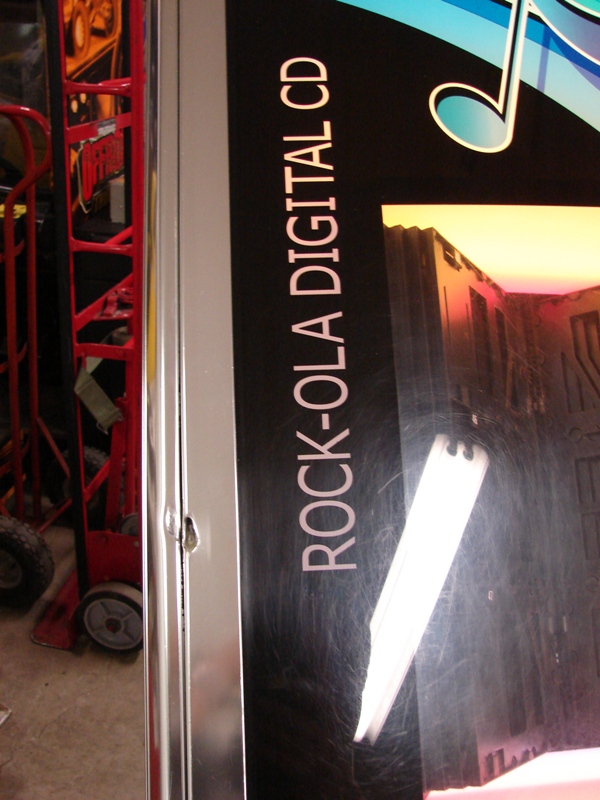 Use the Buy it Now and I will include this new deluxe remote
instead of the standard remote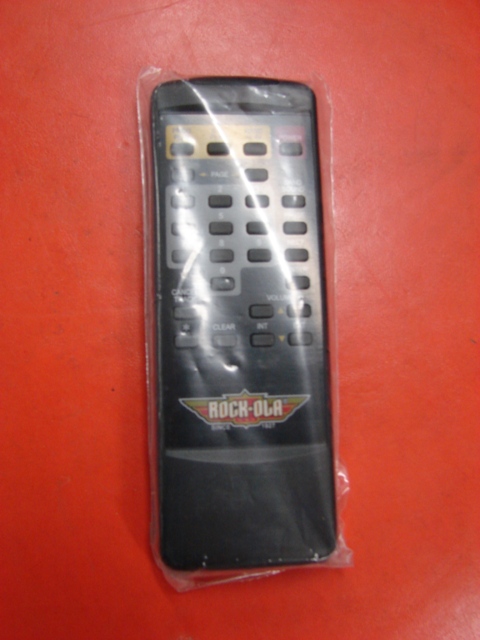 SHIPPING
I only ship by North American Van Lines freight collect.
That means you pay the shipping when it arrives.
Buyer is responsible for setting up the shipping arrangements.
The approximate weight is 300 lbs.
Just call Michelle at 800-959-8880 for a price quote.
Ask for the special arcade game/pinball pricing.
I am in Missouri at zip code 63010
This also can be picked up at my home in person.
E-Mail me with any questions