This is being sold AS IS and is a way
cheaper game than I usually sell.
Would make a great first game for someone.
Riverboat Gambler
1990 Williams
Fully working and ready to go. Could use a shop job, but this game works and looks good just like it is.
$1150 as is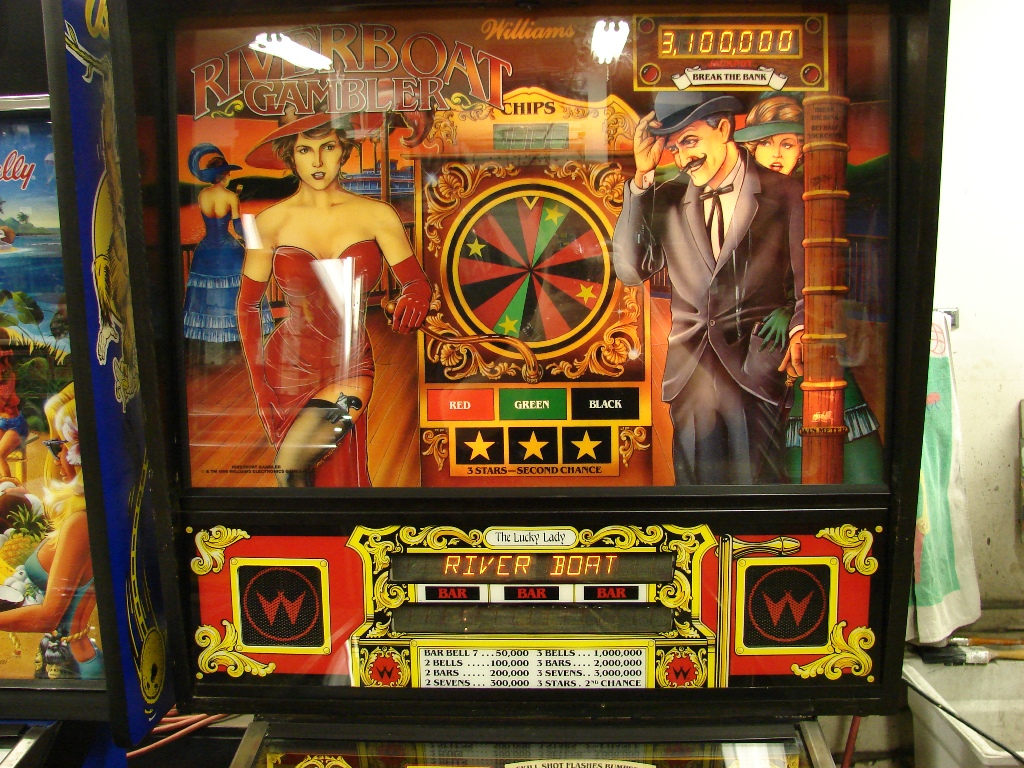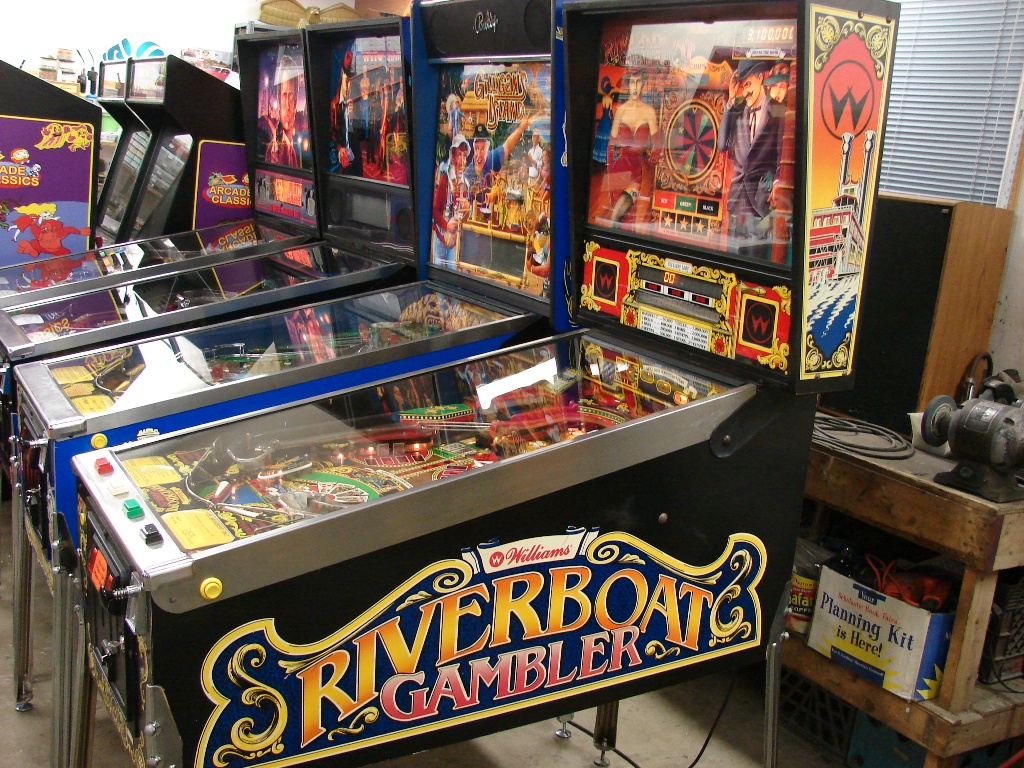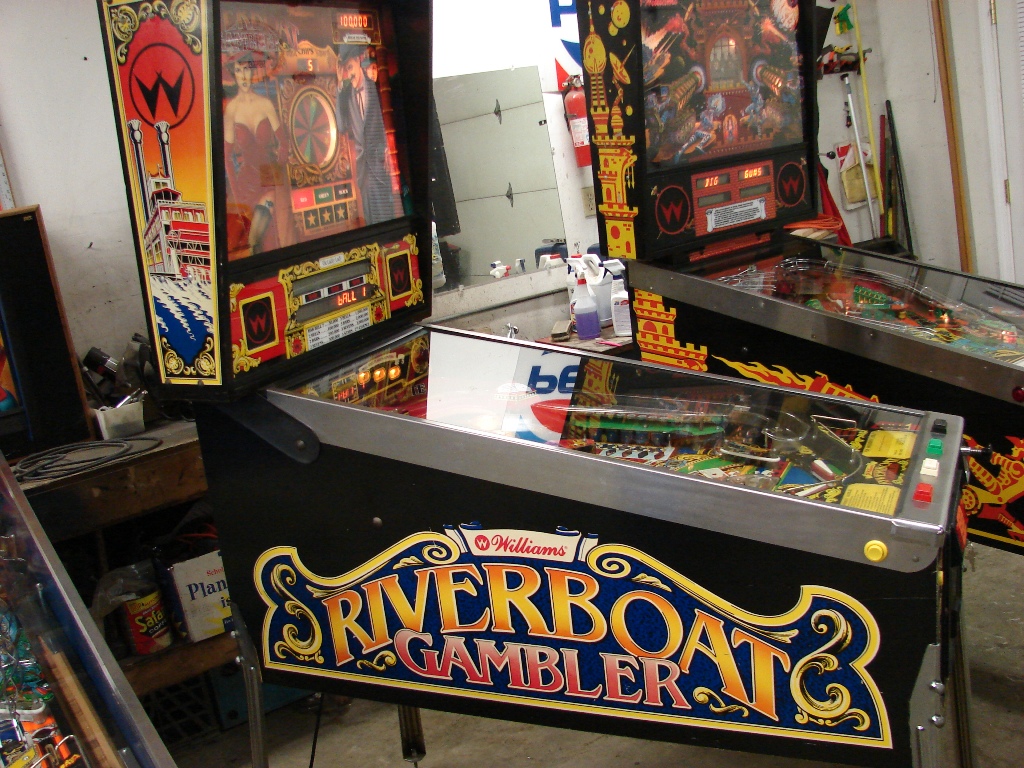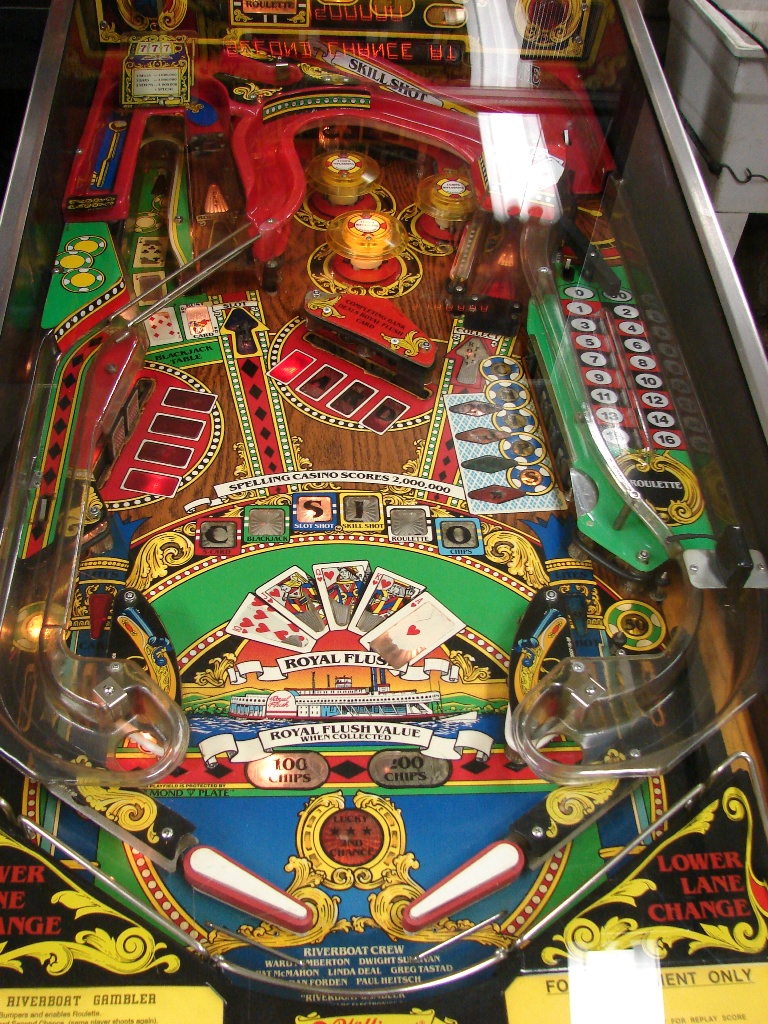 For more info call 314-540-3782 Keith or e-mail me.
Games can be picked up here at my home in Arnold Missouri, (near St. Louis). Local delivery available for $75 within 50 Miles. Shipping costs are not included I usually go with a company like North American Van Lines. They pick the game up from me, blanket wrap it and deliver it directly to your place. Their phone number is 800-959-8880 . Call them for a shipping quote. Costs usually run $300-$400 depending on your location.